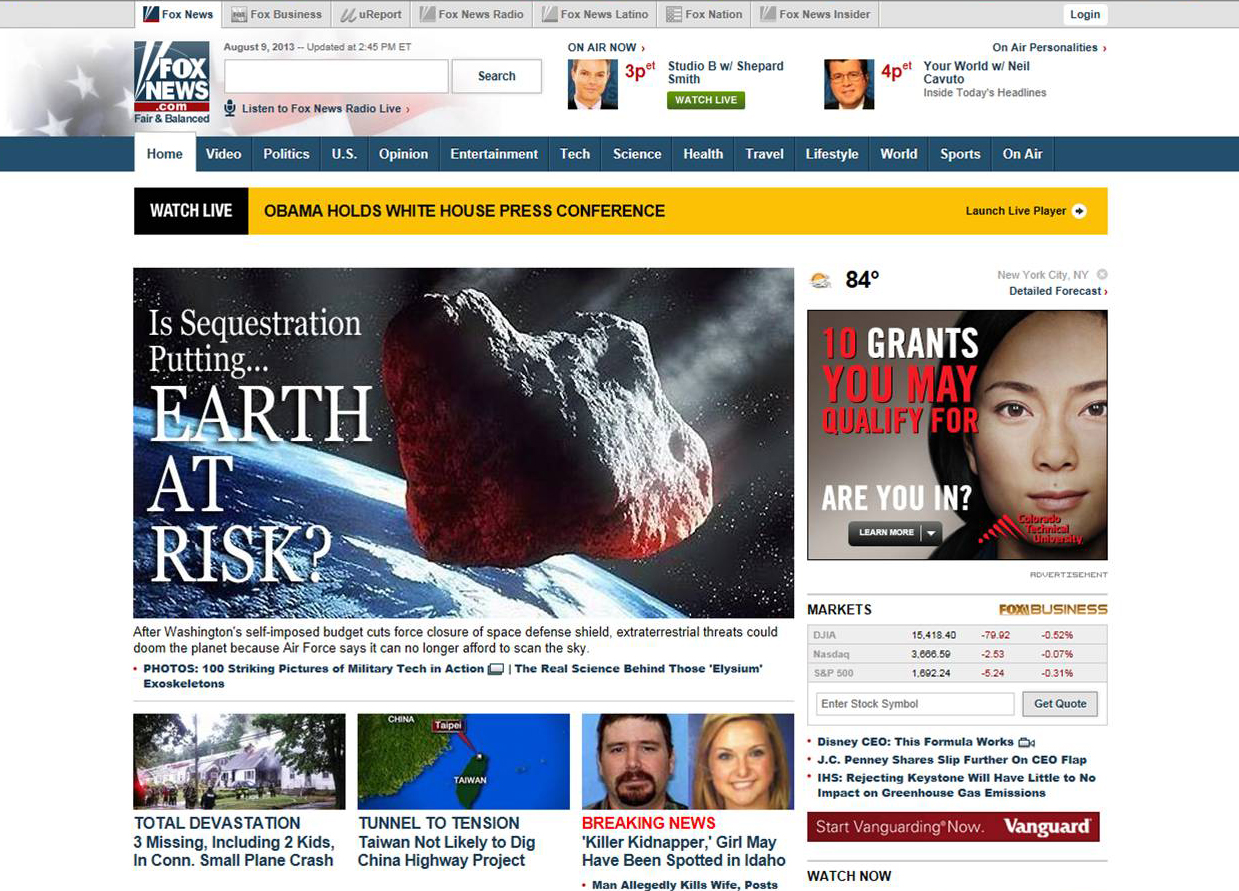 "The Air Force says it can no longer afford to scan the sky for extraterrestrial threats that could doom the planet, all because of the sequester cuts Washington forced on itself when it failed to rein in the exploding national deficit. Called the Air Force Space Surveillance System, it's "critical" to defense, the Air Force has said. By October 1, they'll have to pull the plug."
Apparently the extraterrestrial threats include about 1,000 asteroids large enough to "potentially unleash global catastrophic devastation to the planet upon impact."
Kind of a big deal, yes? From this bit of asteroid news you probably shouldn't expect much of a reaction from our elected officials. Last spring, when one asteroid actually did hit earth and one closely missed us on the same day, Rep. Bill Posey (R-FL) asked NASA chief Charles Bolden what NASA would do if a large asteroid was expected to collide with earth in three weeks.
"The answer to you is, 'if it's coming in three weeks, pray.' The reason I can't do anything in the next three weeks is because for decades we have put it off."
So break out the space suits, America, and give Bruce Willis and Ben Affleck a heads up. Looks like we're on our own again.